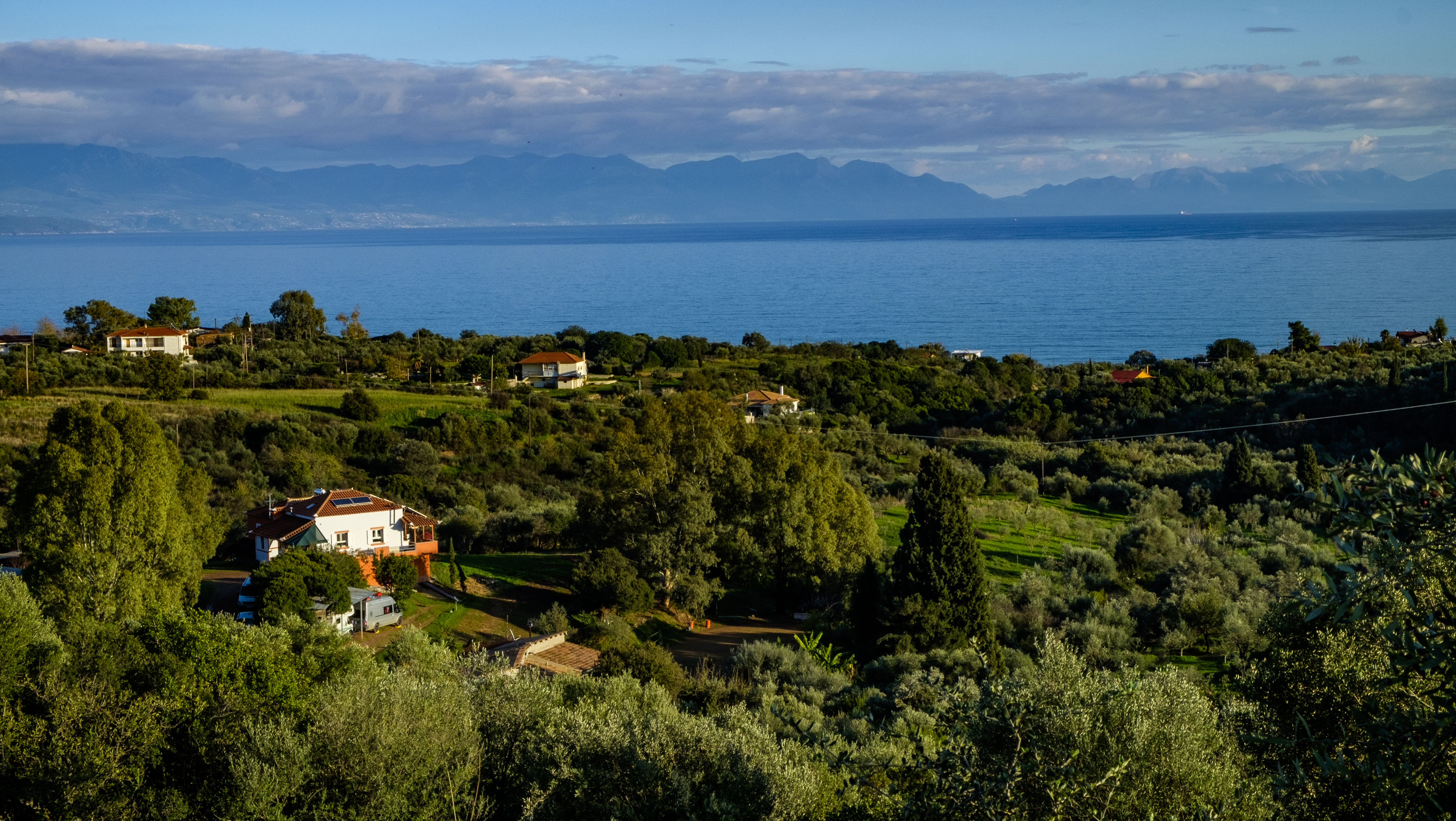 Peripetia Landscape
The environment of our horse farm invites you to do relaxing walks all year around
Olive groves, groups of cypresses, some citrus and fig tress on the hills surrounding our farm will make you feel calm and peacefull, inviting you for long walks all year around . In between you will come across individual houses, which some are embedded, broken down or inhabited.
Towards the southeast you can enjoy breathtaking views of the Aegean Sea (less than 1km away) and the flanking mountains of Taigetos. Towards the west rises the mountain Likodimo, which is just under 1000 m high.
Along the nearby coast, sand and pebble beaches alternate with cliffs.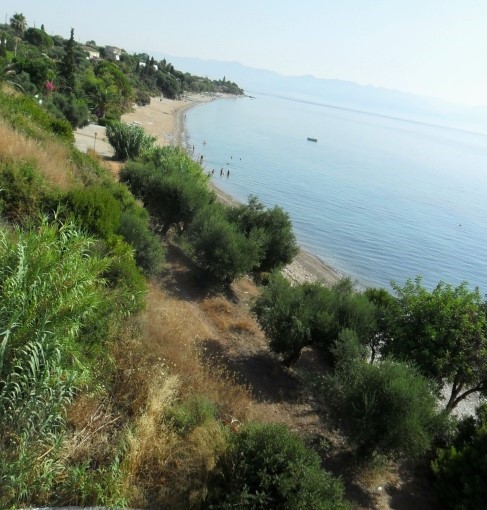 The coastal village of Chrani
Right below the horse farm begins the coastal village of Chrani, situated between Kalamata, the capital of Messinia, and Koroni, a picturesque fishing village.
Chrani enjoys a beautiful beach of sand a gravel, which extends about 2 km to the south. During the summer months, 4 beach bars offer snacks and refreshments and have large umbrellas and sun loungers. There is plenty of space between the bars, so you can always find a quiet spot on the beach.
With cozy coffee houses, taverns and small supermarkets, Chrani has adjusted to the needs of tourists. Apartments of various categories and small hotels accommodate mainly tourists from Europe.
Every year at Easter Chrani awakens from hibernation. Many Athenians spend their summer holidays with us in the countryside, enjoying the tranquility and the beach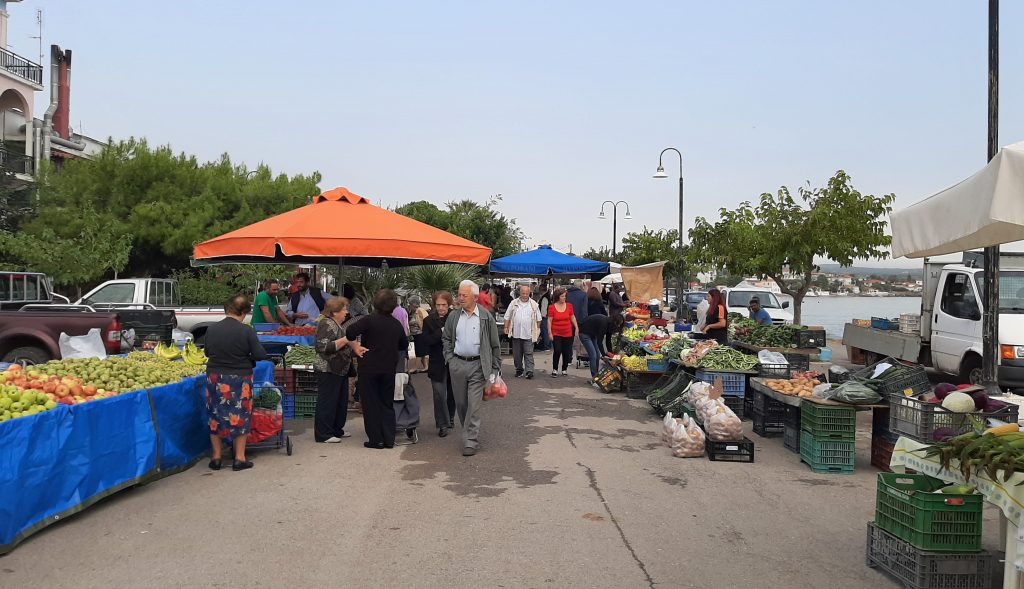 Petalidi
In the nearby village of Petalidi (6kms away) the fruit and vegetable market takes place every Friday. Local farmers offer their fresh products, but you can also buy cheap clothes and more.
The atmosphere there is worth a visit!
Discovering Greek History
From Peripetia Farm you can easily reach various attractions worth a visit. Within 50 kms you wil find the Venetian castles of Koroni, Pilos and Methoni, the famous archaeological site of Messene and the Palace of Nestor.
Other recommended visits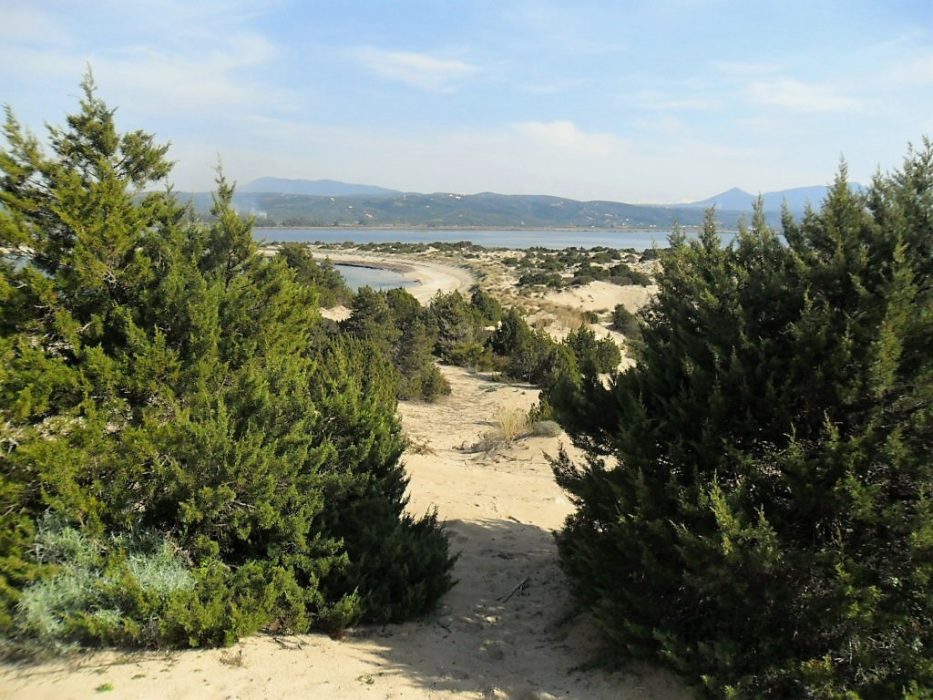 On a day trip you can visit Mistras and Ancient Sparta, or the stalactite caves of Mani, or either Olympia and other ancient sites.