Creating connection and relationship with horses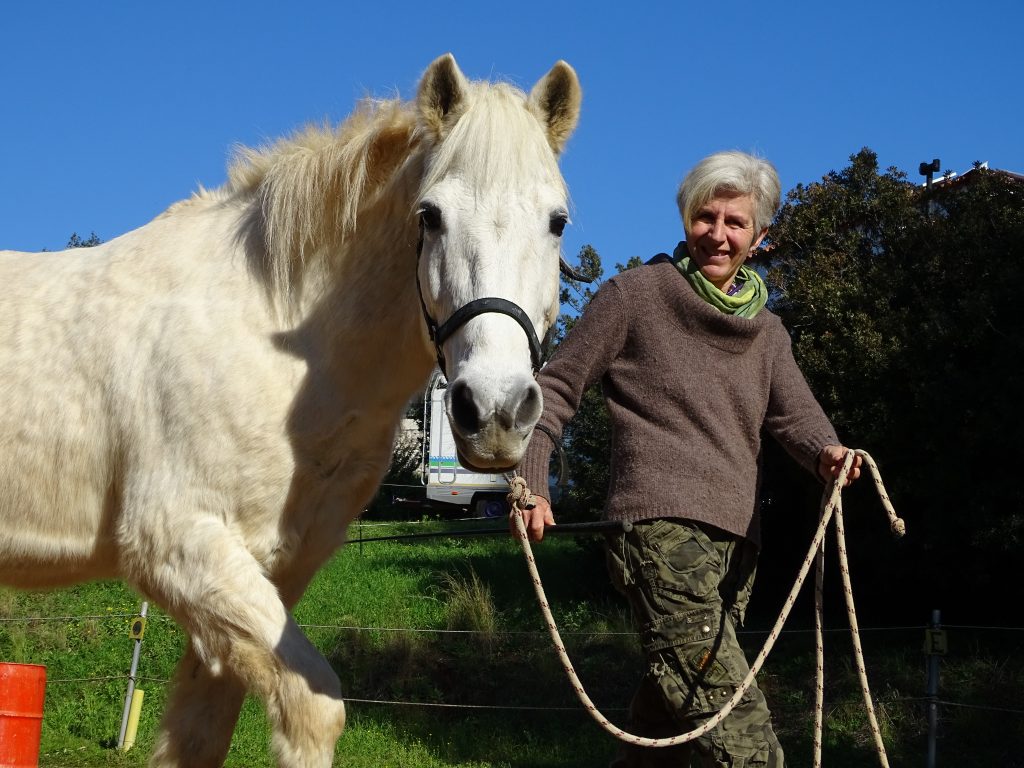 All these years we have been living with our horses at our beautiful farm, located at the foot of the mountain Lykodimo, we have developed a deep connection and relationship with horses and nature.

Every minute I spend with our four legged 'family-members' is an inspiration for me, full of joy and peace, whether we are walking, running and playing together or whether I'm riding them.
I communicate with my horses at 'eye level' and use body and mental language to build a positive relationship. That's how my horses like to be with me, see me as a friend, trust me and truly cooperate.
My goal is to make you immerse yourself in the being of a horse, how it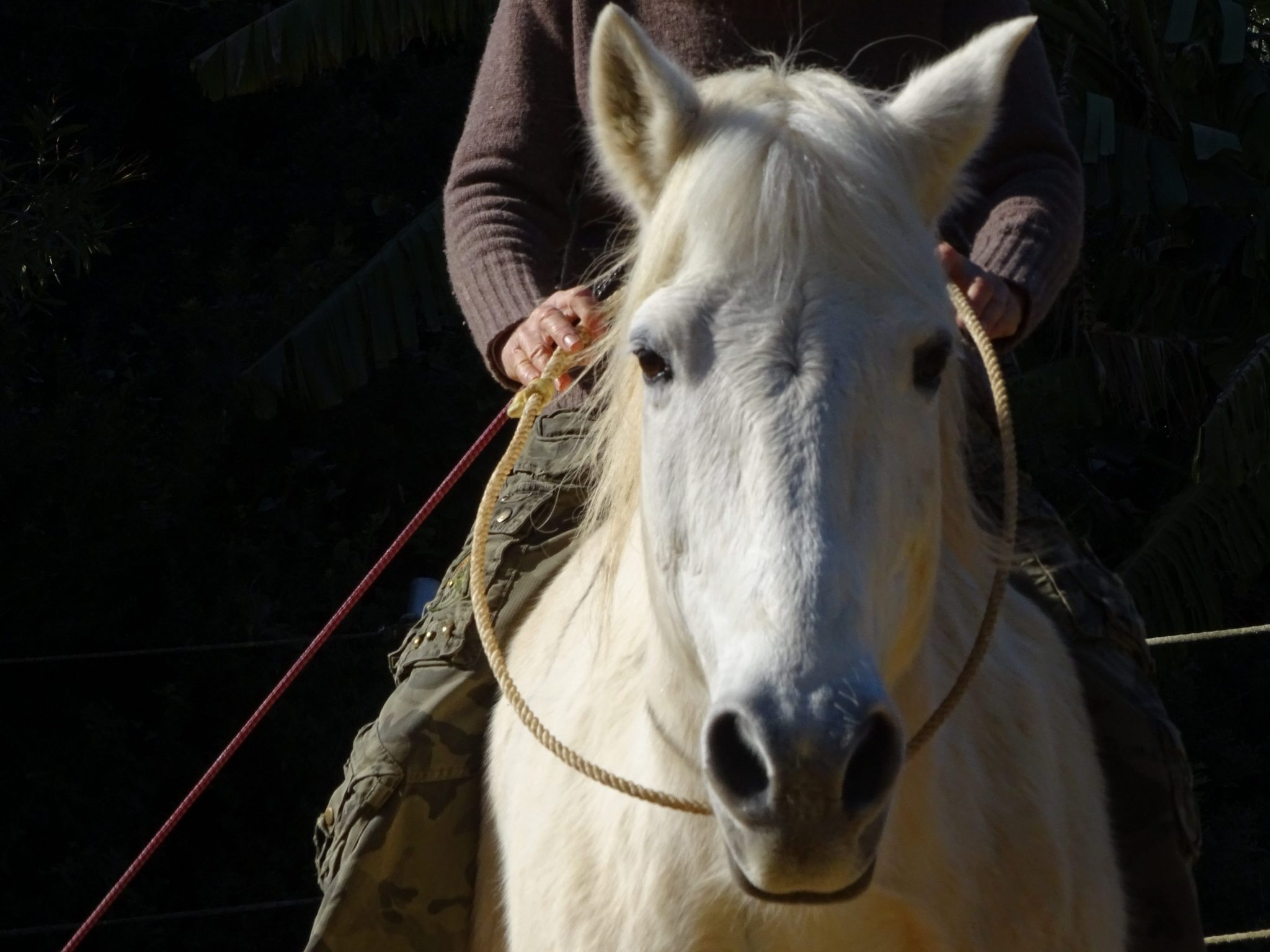 communicates, how it reacts, how you can fulfill its natural needs…. During the interaction with your horse companion it is important to meet the nature of the horse and work through body and mental language, the horse's language. Then, your horse will understand you too, and last the feeling of bond between you will arise !
By either riding, lunging or leading by hand, our horses are handled without bits or forced reins. I use my body and soft impulses to communicate with them. In that way I provide natural movement for them which is very important for their well being.